TRUSTED NGO's
---
What took place in Lebanon was extremely devastating and we want to donate immediately to help. Unfortunately, the Lebanese Government is corrupt and they refuse to help the peope of Lebanon. We don't want to donate to an organization that will take our money and do nothing with it. We made this website to provide credible recommended Non-Governmental Organizations (NGO) that will use your money to help the Lebanese people. Your donations are greatly appreciated.
COMPANIES ARE MATCHING DONATIONS
---
If you donate to any of the NGO's above, your company may be able to match your donation. Save a reciept of your donation and ask your company to match!
DON'T KNOW WHICH ONE TO CHOOSE?
---
You can donate here and we will donate directly to the Lebanese Red Cross or Beit El Baraka.
SUBMIT NGO
I fully vet all NGO's before adding them to the website to ensure trust, credibility and that donations are used to ONLY help the people of Lebanon.
---
© 2020 Lebanon NGOs. All rights reserved.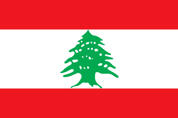 ---
Need a website like this? Contact me or visit Hi Dev Mobile